Shadman Enclave Housing Scheme Lahore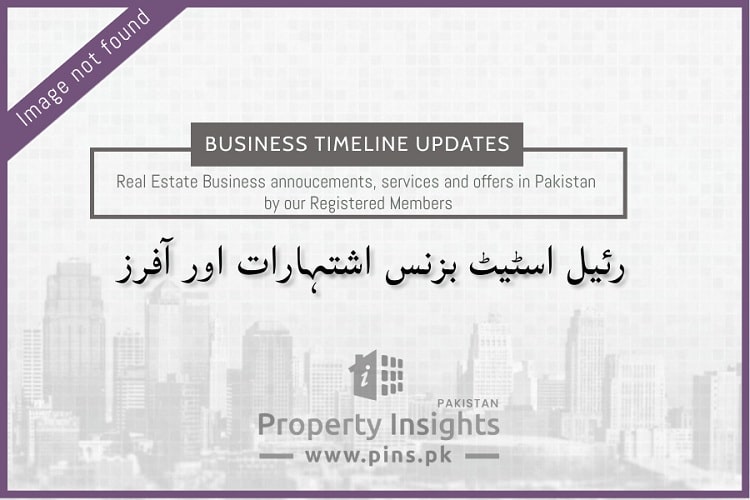 Modern amenities are available in the master plan, which provides commercial and residential homes for sale at affordable rates. Infrastructure development is being carried out by all international and local guidelines for developing properties.
Shadman Enclave Lahore Developers & Owners:
Shadman Enclave Housing Scheme Lahore has been built with the assistance of Shadman developers. They have created several real estate developments with 100% customer satisfaction. The company comprises an experienced team of architects, engineers and other technical personnel.
Investors can trust the famous Shadman developers with full faith. Their work is consistent with international standards of property development that ensure the highest quality of living at affordable cost.
Shadman Enclave Lahore NOC:
The No Objection Certificate (NOC) of Shadman Enclave Lahore remains to be approved by the Lahore Development Authority (LDA). The projects that have been approved have a higher chance of getting approved and later being put into investment by investors.
Shadman Enclave Lahore Location:
The area is close to Canal Road, Jail Road, and Ferozpur Road.
The ideal location of the Shadman Enclave map allows you to get into any room in Lahore quickly.
Shadman Enclave is a very accessible housing development.
Shadman Enclave is available via the following methods.
Located at Jail Road:
* Just 1-hour drive to GT Road
* Approximately 5 minutes drive away from Canal Road
* 5 minutes drive away from Lytton Road
* Returning in a three-minute drive away from Ferozpur Road
* Just more than 23 minutes drive away from the M-2 Motorway
* Just 31 minutes drive away from the M-3 Motorway
* Around 21 minutes driving distance away from Lahore Ring Road
* Only 19 minutes away from Allama Iqbal International Airport
Shadman Enclave Nearby Landmarks & Places:
Specific landmarks, areas and locations that border Shadman Enclave is covered by: Shadman Enclave of Lahore are covered by:
* Garhi Shahu
* Islampura
* Gulberg III
* Johar Town
* Allama Iqbal Town
* Model Town Lahore
* University of Punjab
* Pearl Continental Lahore
* Allama Iqbal International Airport
Shadman Enclave Housing Scheme Master Plan:
The master plan of Shadman Enclave Lahore Housing is carefully designed and conceptualized by a team of experts with many decades of property development expertise. The housing society is equipped with everything needed for a housing community as a grand residential scheme.
Shadman Enclave Lahore Blocks:
Shadman Enclave Lahore Shadman Enclave Lahore is made up of a variety of Blocks which are according to:
Block A

Block B

Block C

Block D

Block E

Block F

Block G

Block H
Shadman Enclave Lahore offers an array of residential plots, which comprise:
* 3 Marla
* 5 Marla
* 10 Marla
* 14 Marla
* 20 Marla
Shadman Enclave Payment Plan:
The payment plan provided through Shadman Enclave Lahore is cost-effective with much flexibility. The plots to purchase are available for reservations on simple instalment plans.
* Shadman Enclave 5-Yearly Installment Plan
* Shadman Enclave 1 Yearly Installment Plan
Shadman Enclave Facilities & Amenities:
Shadman Enclave Lahore provides all modern amenities and services at affordable costs. The facilities comprise a modern lifestyle that could describe itself as a complete housing program.
The developers have created an extensive area for developing green spaces like parks. This is considered the most luxurious lifestyle with modern amenities and conveniences.
The owners aim to provide a healthy, high-end environment within an unhurried, serene space. The land is dedicated to the concept of a central park so that the children and the elders can enjoy their time without worrying about their worries. The facilities in the Shadman Enclave Lahore residential area are as the following:
The Society will offer a natural green lifestyle in an urban environment. The peaceful and natural environment provides a unique experience not found in the Pakistani housing society.
Society will take care of its residents' needs, including religious ones. The builders are building an impressive, massive Jamia mosque to fulfil this need. It will be a modern mosque with the most recent technology and design.
Society has considered providing water frosts for pilots who reside in. In this context, water reservoirs are being built to hold large amounts of water, which people use daily. Furthermore, filters are being used by the local community to provide that drinking water is safe for consumption.
A graveyard is essential to any community. Death and life are crucial elements of our lives. The deceased can be buried by their beloved family members and pray for their longevity and well-being. You may also look over the graves of loved ones in the community.
Community centres provide a venue for interaction with others that keep residents active. Residents also have the opportunity to participate in activities with friends and participate in these activities.
Developers plan to construct modern, advanced, high-tech international hospitals and clinics in this sense. Emergency services will be accessible throughout the day. Medical personnel and doctors are available all day long.
We will ensure that we offer the best quality education to children. Teachers will be well-informed and well-trained in their expertise to ensure that children receive the best education possible.
Education is the primary concern for people who live within Shadman Enclave Lahore, and the authorities have committed the funds to build an educational facility of the highest quality.
Business & Commercial Hub
They have analysed the residents' social, economic and other needs. This is why Society can offer a comprehensive commercial zone. Residents can meet all requirements for commercial usage in the residential area.
Security is crucial for a secure and secure community of housing. A gated community can provide protection. Security systems that are well-installed with CCTV cameras that are constantly monitored and other equipment for surveillance provide complete security to residents. Additionally, the entire area is protected by a fence and security system that provides the most secure level of protection.
For more updates and latest development visit Shadmand Enclave Lahore page