Sachal Sarmast Town Scheme 33 overview and latest updates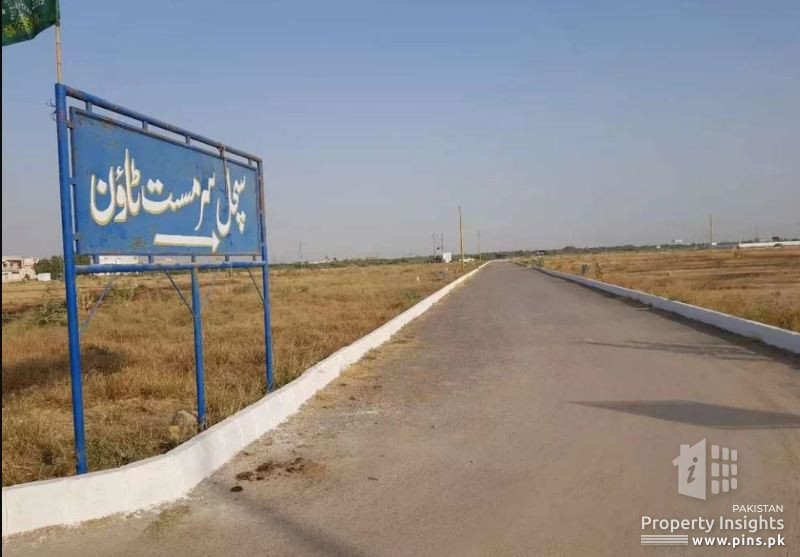 Sachal Sarmast Town Scheme 33 Karachi
Sachal Sarmast Town is a pure residential housing Society.It is a well located boundary wall housing society where construction of houses is started and development work is in progress with fast pace. The society offers luxury living with a healthy atmosphere and world-class amenities. All modern-day amenities and facilities are included in its plans like Standard Sewerage System, 24/7 Security, Mosque, School, Hospital, and Play-ground.
Key Attractions
Affordable housing society with well infrastructure
Well planned with parks, schools, mosque etc
Fast developing residential society
Convenient location that connects to other areas of Scheme 33
Few public transport available
The society offers 120, 133, 240 and 400 sq yards residetial plots and 100 & 200 sq yards commercial plots with wide network of roads, parks, play ground, mosque and community center. The prices of plot are increasing day by day due to construction pace. See the following project documentary for complete details
Watch the following video documentary of Sachal Sarmast Town which covers its location, sitemap, available facilities, modern features, current price updates and buying & selling advices from trusted realtors.
Subscribe our Youtube Channel and register on www.pins.pk for more updates and current prices.
Location
Sachal Sarmast Town is located at Scheme 33 Karachi near Gulshan-e-Osman and Saadi Town and near to Main Super Highway. The society is surrounded by many other residential societies where the people are residing with all facilites. This society is strategically well placed, easily accessible from all important points of Scheme 33 and Main Super Highway.
Master Plan
Find Plots in Sachal Sarmast Town
Price of plots in Sachal Sarmast Town is increasing day by day due to its location and development updates. 120 sq yards plot for sale is starting from 36 lakh. Plots are available for sale in Sachal Sarmast Town, you can visit the following link to check the available plots
Find plots for Sale in Sachal Sarmast Town
If you have your own plot in Sachal Sarmast Town and you want to sale it on best offers, You can post your property here in-front of thousands of potential customers
Sell your plot in Sachal Sarmast Town
Contact our trusted realtos for more updates and sale / purchase of your plots or house in Sachal Sarmast Town Scheme 33 Karachi.
Property Insights Pakistan is delivering realistic information about the society, keep visiting our Blogs for more updates