Mutation of Property - Process to Get Mutation Certificate in Pakistan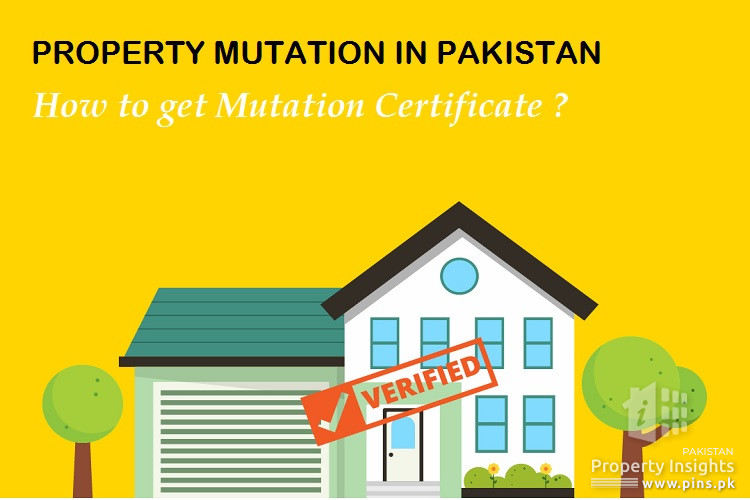 What is Mutation
Basically like many other standard procedures undertaken by a buyer when purchasing any property, Mutation is nonetheless different. It is a similar legal process that one has to go through to ensure that the designated property is listed under his name giving him the proof of possession as it is listed under the municipal local body. In easier terms, mutation is a form of verification of property that licenses that your name is registered under law so that no future mishap can happen when talking of ownership.
Need of Mutation
So far we understand that mutation is an important procedure when dealing with new property. The need of mutation might arise in case you buy or inherit a new property and evenwhen you purchase a property through a power of attorney or even if it has been gifted to you. In either of the cases mutation is a major need to register in the local bodies.
Importance of Mutation
It is evident that mutation should be initiated immediately after the purchase has been made. Mutation will guarantee a form of security as activities that could be done under someone else's name will be considered fraudulent. Especially in Pakistan, where the land is subjected to Mafia groups, hostile take overs and corruption, Mutation helps to challenge false claims in the court. It is the duty of the buyer to initiate the process of Mutation .It also helps when you are about to sell your property as it makes it easier for the new customer to recognize that he is dealing with the right person who has the rights of the property and he can verify the chain of ownership as well to confirm that the property has not been subjected to legal misconceptions.
Difference between Mutation and Property Registration
Mutation and property registration are closely linked to each other in the form that they go hand in hand as mutation is a follow up of property registration. In a hierarchical form once the sales deed has been executed which means that the property registration has beenprocessedwhich reflects in the actual monetary transaction, the next step for the buyer will be to start the mutationprocess.
Complete Mutation Process
In case of land mutation it can take from 3 to 6 months to properly update the property records to get the mutation certificate. Giving government the time and duly processing the documents will help quicken the process but it may still take several of months.The same legality applies to mutation of flats and apartments to register in the municipal bodies. In Pakistan to get the mutation of property done although you may check online on government sites and make standard calls on the helpline, you will eventually have to visit the municipal bodies in your area that are launched to provide the mutation services to you. When you appear in person at the Municipal office following their standard processes then only will you be issued the Mutation Certificate.
Documents required for Mutation
For the mutation process you will need the following documents for verification such as:-
Property mutation application form
Property tax receipts
Copy of will or succession certificate
Affidavit on Stamp papers
Copy of Sales deed
Indemnity bond
You can check if you can update it online but you will need to show the originals when you visit the municipal body. You will also be required to submit a nominal process fees and after the submission of documents and physical verification of the property, the mutation certificate will be issued to you. The records will be updated between 15 to 30 days if the municipal body follows up on time. It is important for security that you immediately initiate the mutation process as early as can be in case to avoid any fraud activities on the desired property .It is also important to recognizethat mutation is a proof of possession only whereas the sales deed is the actual guarantee of ownership rights.
Keep visiting to Property Insights Blog to read more information about different aspects of property and related matters. Don't forget to subscribe to our e-newsletter to receive the latest updates from our blog.
You may also connect with expert law and property consultants for solving your property related matters and Property Documentations.