Mera Pakistan Mera Ghar | New House Loan Scheme Overview, Eligibility and Procedure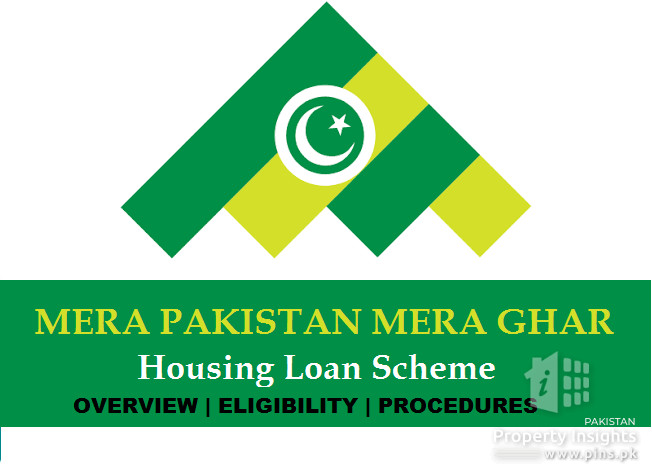 Overview
A brief illustration on the new Mera Pakistan MeraGhar scheme for purchasing property.
The government is doing its part in providing financial services for the community at affordable rates. Their announcement of Mera Pakistan Mera Ghar is all about making this approach easy for the community so that they can avail loans for investing purposes. This is a Long term housing finance loans. Brief description is given below.
Eligibility criteria
Any person aged between 25 to 60 years who has aCNIC can apply.
He or she should be the first time owner and can avail the subsidized loan facility for the scheme only once.
Category
Purchase of a complete residential property (house/apartment)
Purchase of plot & then construction of the same
Construction on applicant's owned plot
Size of unit
125 square yards up to 5 Marla / 850 square feet
More than 125 square yards to 250 square yards 10 Marla/ 850 square feet to 1100 square feet
Maximum Price of Housing Units
Maximum Price (Market Value) of a single housing unit at the time of approval of financing, as under:
Tier 1 (T1 - NAPHDA Projects) - Rs 3.5 million
Tier 2 (T2 - Non-NAPHDA) - Rs 3.5 million
Tier 3 (T3 - Non-NAPHDA ) - Rs. 6.0 million
Pricing for Housing Loans
Loan Tiers

Customer Pricing

Bank Pricing

Tier 1

5% for first 5 years &
7% for next 5 years

KIBOR+250 BPS

Tier 2

5% for first 5 years &
7% for next 5 years

KIBOR+400 BPS
(Spread may vary)

Tier 3

7% for first 5 years &
9% for next 5 years

For loan tenors exceeding 10 years, market rate will be applicable for the period exceeding 10 years.
Key features
No early payment charges
Can last for 20 years
Maximum of four Co-applicants can collaborate for one property
Covered whole Pakistan, no area resitrictions
Bank details
The mortgage will be issued to the financial bank .Standardized application form will be issued in both English and Urdu in simple format that will be processed in no more than 30 days. STB will have the authority to publish these documents under the program to the public on a quarterly basis.
Required Documents
See the list of required documents as per commercial Bank Policy. NPB required documents are listed here.
For further details and queries contact designated bank branches.