Online Property Documentation Service in Karachi - Get Documents at your Home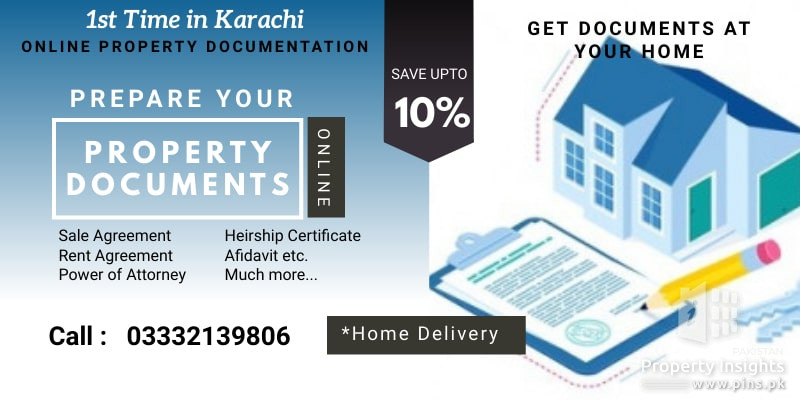 Online Property Documentation Service in Karachi
Get prepare your property and relevant documents online and receive at your Home
Ahsan Law Consultant & Documentation Expert offers prepartion of all kinds of Property Documents & Other relevant documents such as
Rent Agreement
Sale Agreement (Part Payment / Full & Final)
General Power of Attorney / Special Power of Attorney
Sale Deed / Conveyance Deed / Gift Deed
Revocation Deed
Heirship Certificate
Succession Certificate
Letter of Administration
Authority Letter
Partnetship Deed
Vehicle Transfer Deed
Vehicle Sale Affidavit
NADRA Form B Translation
NADRA Nikkah Nama Translation
And much more what you need...
1st Time in Karachi
We have started online property documentation service all over Karachi. You can request on a call to get prepare your required documents or you can visit personally. We also offer our documentation services specially for Overseas Pakistani. They can contact us on whatsapp to get prepare thier required document when abroad.
We will prepare your matter and send you for proof reading and then we will deliver the document at your location. Pay your charges online through Easy Paisa, Jazz Cash or Bank Transfer
A very handy and cost effective service available for you at your doorstep. If you want to prepare your property or other official documents from experts then contact our team.
Contact us
AHSAN ISLAM
03332139806 | 03312348803