Blue World City Sports Valley an Updated Paradisiacal Project for Sports Enthusiasts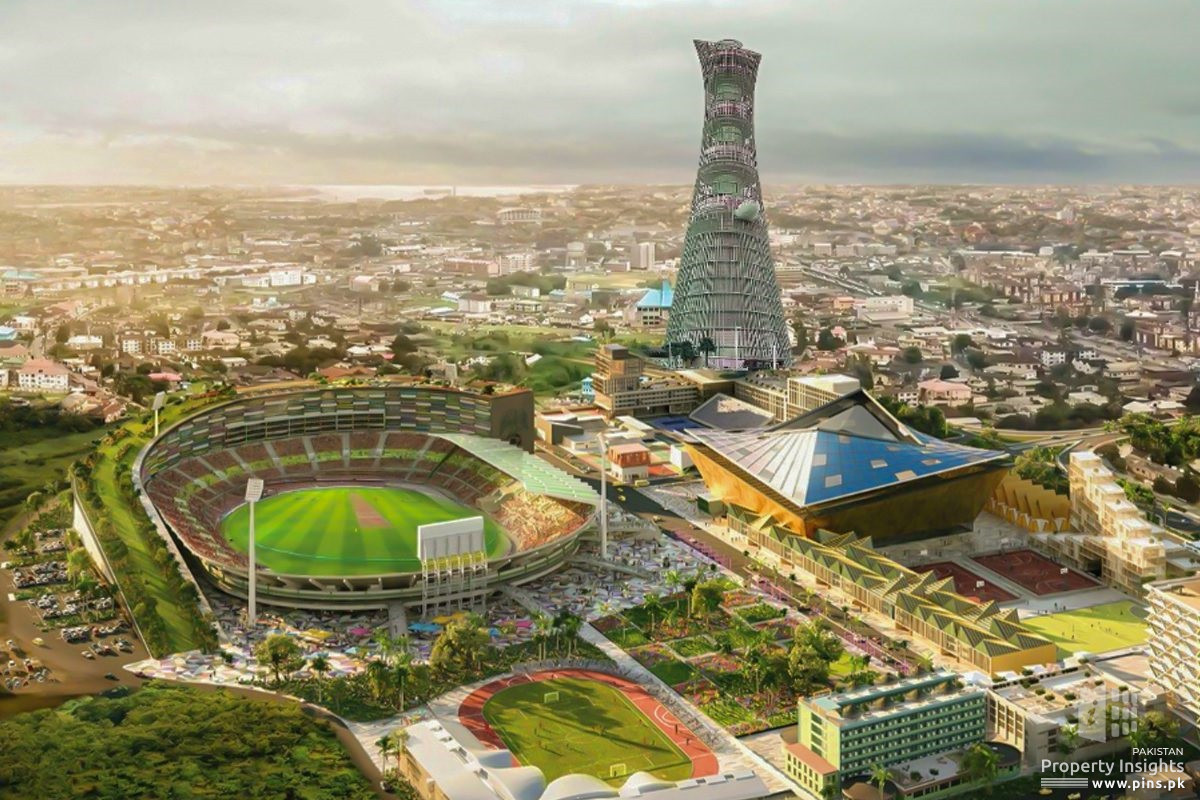 Blue World City Sports Valley, located in the serene surroundings of Islamabad, Pakistan, continues to evolve as a premier residential project that caters to the needs and aspirations of sports enthusiasts. With its commitment to providing a luxurious lifestyle and top-notch amenities, this project has undergone significant updates and enhancements, further solidifying its position as a haven for those seeking an active and vibrant community.
As a result, the project now boasts a wider range of sports amenities, catering to the diverse interests of residents. From tennis and basketball courts to cricket pitches and football fields, the sporting infrastructure has been meticulously designed to provide residents ample opportunities to engage in their favourite activities. Whether it's a friendly match with neighbours or professional training sessions, the Sports Valley offers a thriving environment for sports enthusiasts of all ages and skill levels.
In addition to expanding sports facilities, Blue World City Sports Valley has introduced new features that enhance the overall living experience. The project now includes state-of-the-art fitness centres equipped with the latest exercise equipment, allowing residents to maintain their fitness regimes conveniently. Furthermore, including jogging and cycling tracks within the community provide an opportunity for outdoor workouts amidst the breathtaking natural beauty of the surroundings.
Furthermore, the project has strongly emphasized the development of green spaces and recreational areas. Residents can now enjoy beautifully landscaped parks, gardens, and playgrounds, providing a serene retreat where families can unwind, and children can engage in outdoor activities. These green spaces add aesthetic value and promote a healthy and active lifestyle, encouraging residents to connect with nature and enjoy the numerous health benefits it offers.
Blue World City Sports Valley is committed to promoting community and social interaction among its residents. To foster a vibrant community spirit, the project now features a dedicated clubhouse as a hub for social gatherings and events. The clubhouse offers a variety of amenities, including swimming pools, lounges, and event spaces, where residents can come together, forge new friendships, and create lasting memories.
As an added convenience, Blue World City Sports Valley has enhanced its infrastructure to ensure a seamless living experience for residents. The project now includes modern utilities, efficient transportation systems, and round-the-clock security measures, ensuring that residents' needs are met, and their safety is prioritized.
The developers of Blue World City Sports Valley have taken great care to create a project that not only offers luxurious living but also promotes an active and healthy lifestyle. Furthermore, by continuously updating and expanding its facilities, this residential project has become a testament to the commitment to providing residents with the best possible amenities and opportunities.
In Conclusion:
Blue World City Sports Valley stands as a beacon of excellence, offering a holistic living experience to sports enthusiasts and nature lovers alike. With its updated sporting facilities, enhanced living features, and focus on community development, this project has solidified its position as a premier destination for those seeking an active and fulfilling lifestyle. Blue World City Sports Valley continues redefining modern living, setting new standards in residential development while nurturing a vibrant and inclusive community.