Blue World City Islamabad Unveiling the Charm of the General Block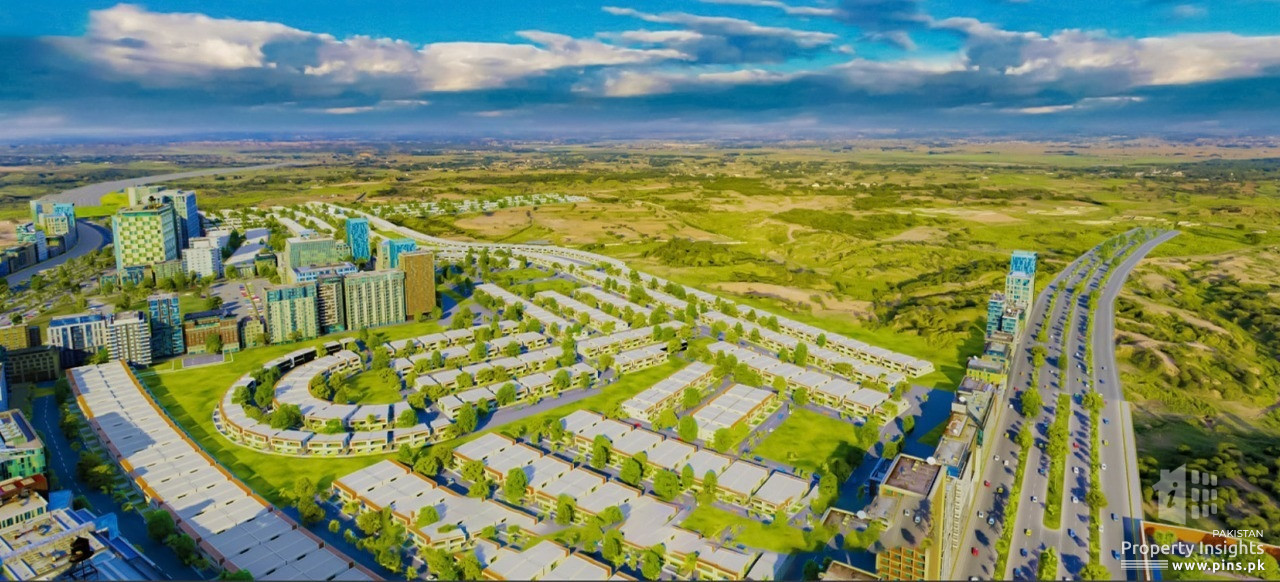 Blue World City Islmabad - General Block
With its eye-catching features, state-of-the-art infrastructure, and commitment to excellence, it has become a sought-after destination for investors and homeowners alike. Among its many blocks, the Blue World City General Block stands out as a vibrant and desirable neighborhood, offering its residents a range of amenities and a comfortable lifestyle.
Spread over vast acres of land, the General Block of Blue World City Islamabad is designed to provide a harmonious blend of modern living and natural beauty. The developers have paid meticulous attention to detail, ensuring that the layout and facilities cater to the diverse needs of its residents. The block offers a mix of residential plots, apartments, and commercial spaces, creating a dynamic environment for personal and business endeavors.
One of the most enticing aspects of the General Block is its prime location. It is situated near the Lahore-Islamabad Motorway and enjoys excellent connectivity to major cities and transportation hubs, making commuting convenient for residents. Furthermore, the proximity to the New Islamabad International Airport adds to its appeal, particularly for frequent travelers. Residents can also benefit from the upcoming Rawalpindi Ring Road, further enhancing accessibility and ease of travel.
As residents enter the General Block, they are greeted by beautifully landscaped streets and well-maintained parks. The attention to green spaces adds a refreshing touch to the urban environment, providing residents with a peaceful retreat amidst the bustling city life. These green areas promote a healthier lifestyle and create a visually appealing ambiance.
The General Block boasts a range of amenities designed to enhance the quality of life for its residents. The developers have dedicated spaces for educational institutions, ensuring residents have access to quality schools and colleges within the community. Moreover, healthcare facilities, including hospitals and clinics, are conveniently located, providing easy access to medical services. This focus on education and healthcare demonstrates the commitment of Blue World City Islamabad to the well-being of its residents.
To cater to the recreational needs of its residents, the General Block offers numerous entertainment options. Parks, jogging tracks, and sports facilities are strategically placed throughout the block, encouraging an active and healthy lifestyle. A central community club also provides a venue for social gatherings and events, fostering a sense of community and belonging among residents.
The General Block incorporates intelligent city features in line with its commitment to modernity. These include advanced security systems, efficient waste management, and eco-friendly initiatives, ensuring a safe and sustainable environment for residents. The integration of technology not only enhances convenience but also sets the stage for a future-ready community.
Another noteworthy feature of the General Block is its commercial district. With dedicated spaces for shopping malls, restaurants, and retail outlets, residents can indulge in retail therapy and dining experiences without leaving the vicinity of their homes. This integrated approach to commercial development adds convenience and vibrancy to the block, making it a self-sustained community.
In Conclusion:
Blue World City Islamabad General Block is an exemplary neighborhood that offers a balanced blend of residential and commercial spaces complemented by extensive amenities. From its prime location and lush greenery to its commitment to education, healthcare, and sustainability, the General Block embodies the vision of a modern and thriving community. Whether you are an investor or seeking a comfortable and contemporary living environment, the General Block of Blue World City Islamabad is undoubtedly worth considering.