Blue World City Islamabad a Modern Oasis in the Capital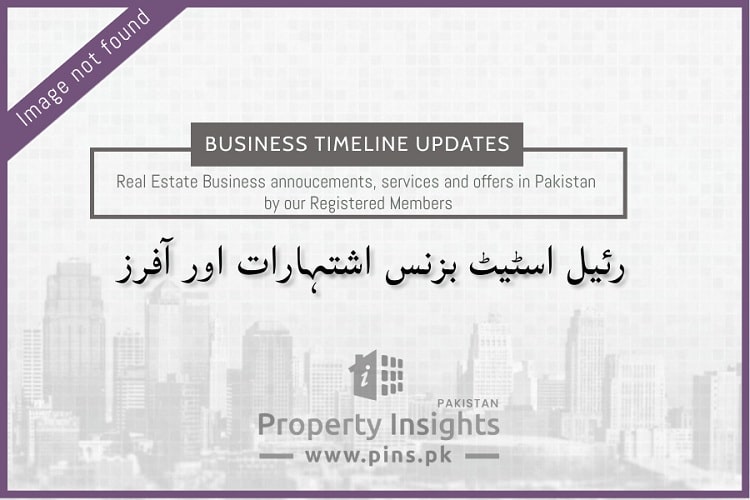 Located just a short drive away from the bustling heart of Pakistan's capital city, Islamabad, this mega-housing project has captured the imagination of both residents and investors alike. With its unique blend of modern infrastructure, serene surroundings, and state-of-the-art amenities, Blue World City is quickly emerging as one of the region's most sought-after residential and commercial destinations.
Over a vast area, Blue World City Islamabad boasts a meticulously designed master plan that seamlessly integrates residential, commercial, and recreational spaces. The development aims to provide a complete and self-sufficient community where residents can live, work, and play without ever having to venture far from home.
One of the standout features of Blue World City is its commitment to creating a sustainable and eco-friendly environment. The project incorporates green spaces, parks, and tree-lined boulevards, ensuring a harmonious coexistence with nature. The developers have also taken great care to implement energy-efficient systems and technologies, reducing the carbon footprint and promoting a cleaner, greener future.
The residential options in Blue World City cater to a diverse range of preferences and budgets. From luxurious villas and townhouses to stylish apartments and affordable plots, there is something to suit everyone's needs. The housing units are designed with contemporary aesthetics and modern conveniences in mind, ensuring residents' comfortable and stylish lifestyles.
In addition to residential spaces, Blue World City Islamabad offers many commercial and business opportunities. The project features dedicated commercial areas, retail outlets, and office spaces, attracting entrepreneurs and investors looking to shop in a prime location. With its strategic positioning near the new Islamabad International Airport and the planned Rawalpindi Ring Road, the city is poised to become a thriving economic hub in the region.
One of the standout attractions of Blue World City is the awe-inspiring Blue Mosque, which draws inspiration from the iconic Blue Mosque in Istanbul, Turkey. This architectural marvel is set to become a symbol of grandeur and spirituality, attracting visitors from far and wide.
Blue World City offers a wide range of amenities and facilities to cater to its residents recreational needs. The community features sports complexes, fitness centers, swimming pools, and jogging tracks, promoting a healthy lifestyle. Additionally, the project incorporates educational institutions, healthcare facilities, and a vibrant commercial center, ensuring that all essential services are within easy reach.
The developers of Blue World City have also focused on creating a secure and gated community. The project boasts advanced security systems, CCTV surveillance, and trained personnel to ensure the safety and well-being of residents. The emphasis on security allows residents to enjoy peace of mind and a sense of belonging in their new homes.
With its strategic location, thoughtful planning, and commitment to modern living, Blue World City Islamabad has become a beacon of hope for those seeking a vibrant and prosperous lifestyle. The project's rapid growth and popularity are a testament to its success in delivering on its promises.
In Conclusion:
Blue World City Islamabad has redefined the concept of urban living in Pakistan's capital city. Its modern infrastructure, sustainable design, and amenities offer residents a unique opportunity to experience a harmonious blend of nature and modernity. As the project continues to evolve and expand, Blue World City is set to become a shining example of a contemporary and thriving community, setting new standards for urban development in the region.