Blue World City Awami Residential Complex Update Unveiling New Heights of Excellence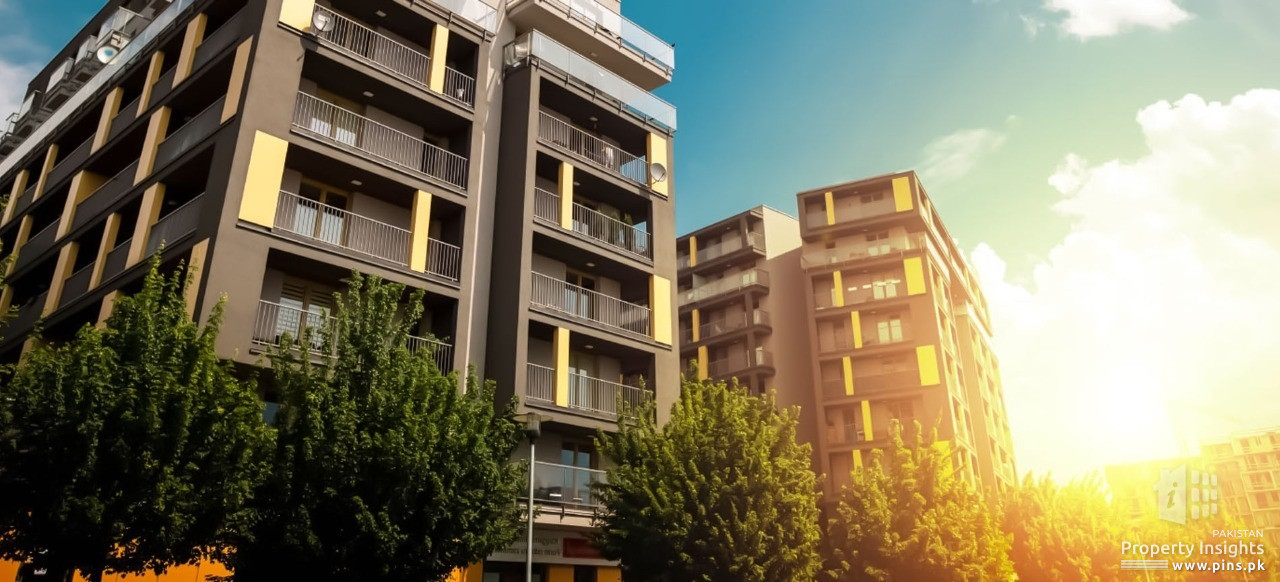 Blue World City Awami Residential Complex
This prestigious residential complex, developed by Blue Group of Companies, has captured the attention of homebuyers with its commitment to quality, innovation, and customer satisfaction. With a range of exciting developments, Blue World City Awami Residential Complex is set to redefine the concept of modern living.
One of the significant updates in the project is the expansion of the residential offerings. Blue World City Awami Residential Complex now presents an even wider array of housing options to cater to varying needs and preferences. In addition to the existing apartment units, the project has introduced spacious villas and townhouses. These additions exemplify elegance and luxury, providing residents a luxurious living experience. Whether you're seeking an apartment for a small family or a palatial villa for a larger household, Blue World City Awami Residential Complex has something to suit your taste.
To enhance the overall ambiance and aesthetics, extensive landscaping and beautification projects have been undertaken within the complex. Lush green spaces, vibrant flower beds, and scenic pathways create a tranquil environment where residents can relax and rejuvenate. The attention to detail in creating visually appealing surroundings ensures that every corner of the complex exudes elegance and charm.
The developers of Blue World City Awami Residential Complex have also focused on improving the infrastructure and facilities to meet the evolving needs of residents. A new state-of-the-art fitness center, equipped with modern exercise equipment and dedicated spaces for various workout activities, has been added. Fitness enthusiasts can now enjoy an enhanced workout experience without leaving the comfort of their residential complex.
Another notable update is the introduction of smart home technology in select units of the Blue World City Awami Residential Complex. Residents can now enjoy the convenience and efficiency of automated systems that control lighting, temperature, security, and more. With just a few taps on their smartphones, residents can effortlessly manage their homes and create personalized living environments that suit their preferences.
The security measures within the complex have also been strengthened to ensure residents' safety and peace of mind. Advanced surveillance systems, access control systems, and trained security personnel are deployed throughout the complex, creating a secure living environment. Implementing modern security measures reflects Blue World City Awami Residential Complex's commitment to prioritizing its residents' well-being and protection.
Additionally, Community-oriented features have been incorporated to foster a sense of belonging among residents. A dedicated community center has been established, serving as a social, recreational, and educational hub. Residents can participate in events, workshops, and gatherings that encourage interaction, cooperation, and the forging of meaningful connections with their neighbors.
In terms of connectivity and accessibility, Blue World City Awami Residential Complex continue to excel. The complex is strategically located near major transportation routes, allowing for convenient travel to key areas of the city. It also offers easy access to nearby commercial centers, educational institutions, healthcare facilities, and recreational destinations, ensuring residents' well-rounded and fulfilling lifestyles.
Blue World City Awami Residential Complex has remained committed to maintaining high construction standards and timely project completion. The dedication to delivering exceptional quality and craftsmanship has garnered the trust and satisfaction of homebuyers, establishing the complex as a symbol of excellence in the real estate market.
In Conclusion:
The updates in Blue World City Awami Residential Complex showcase the unwavering commitment to providing a superior living experience. With expanded housing options, enhanced amenities, advanced technology, and a strong sense of community, the complex continues to set new benchmarks in the industry. For those seeking a life of comfort, luxury, and convenience, Blue World City Awami Residential Complex is an ideal choice that offers an extraordinary living experience.