Beautiful Double Storey House for Sale Gulistan-e-Johar Block 9Rs. 9,800,000
Type
Home
Area 75 Sqy
PositionEast Open
Category General
Facing Homes
CONTACT SELLER
Shakil Akhtar Khan
03362507257
03122665153
Property Description
Beautiful Double Storey House for Sale Gulistan-e-Johar Block 9 Demand 98 Lakh only Excellent for housing, investment and rental value Features: * Own land own roof * A well built, clean and beautiful two storey house with all the necessary facilities on 75 square yards leased land. * Bedroom 3. * Bathroom 3. * Drawing room 1. * Dining room 1. * TV Lounge 1. * Kitchen 1 * Store 1 * 30 ft Road East Open * Underground and overhead water tanks * Water, electricity, gas and security. Contact for family visit and other details: Shakeel Akhtar Khan Phone Number: +92 336 250 7257 WhatsApp Number: +92 312 266 5153 Babaji Real Estate Marketing & Developers Gulistan Johar Karachi Pakistan.
Contact Seller and mention that you see this Ad on Pins.pk to get a special consideration.

Project Features
Block-9 Gulistan-e-Johar Karachi... Read More
Property Price TrendsSee the current market price trends of the property. Helps your better decision making.
Location on MapSee the address of the house on the map

Marketed By
Shakil Akhtar KhanSales & Purchase, Property Rental, Real Estate Marketing, Construction & Renovation, Interior Designer, Property Documentation, Legal Advisor
VIEW PROFILE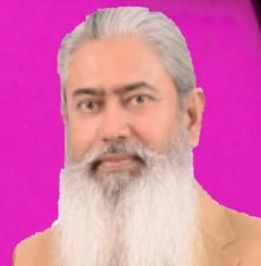 ---
Baba G Real Estate Marketing & Developer, a certified Real Estate Professionals, deals in BUY, SELL, RENT, INVEST & CONSULTATION relates to all property i.e. residential, industrial, commercial and lands. All solutions of your real estate needs .... Read More
Contact SellerHave a Question? Ask the Seller

Member's Timeline UpdatesSee our Registered Member's Property Timeline Posts, Articles, Offers and Services etc.