Why a Pakistani must own a property today?
"An owned house is a paradise on earth"
As young population approaches into age of maturity, owning a dream house is becoming much more elusive. A lack of housing affordability is something that has plagued most Pakistanis in recent years and due to increasing demand and prices, everyone is realizing to have their own property
Real Estate Price Index
Pakistan is observing a gigantic surge in property prices from the last 2 decades. In February 2016, the Pakistan Real Estate Price Index was launched with the assistance of Lahore University of Management Sciences (LUMS) professors. This tool revolutionized the real estate sector of Pakistan.
Beforehand, limited data were available and accessible about real estate prices, that's why real estate clients, agents and investors were taking decisions through guess or speculation. The year 2016 was a breakthrough in real estate sector as Real estate price indextool digitizes the real estate business activities and allowed all stakeholders to examine and comprehend market directions. Real Estate Price Index allowed customers to gauge trends in property pricesand draw well-informed decisions on the grounds of real and updated statisticsin property sector.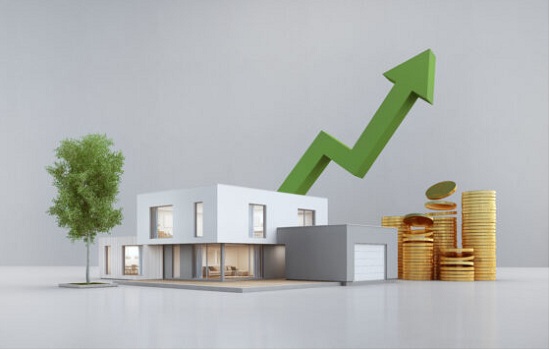 Property Investment in Pakistan
Real estate clients are interested to find properties and market prices as the want to invest their valuable money in best investment opportunities. The Property Investment in Pakistan has become a business now. Investors are actively involved in real estate sector to earn profits as the other industries and businesses are lacking in reaping high profits. The participationof investors in real estate sector is one of the fundamental cause of rise in property prices.
Inflation is also a great factor in real estate price surge. The inflation in Pakistan is on average more than 10% annually and it is deflating the value of money. This is also the key reason Property Investment in Pakistan is blossoming and clients are taking interests to find properties as they feel real estate will provide them hedge against inflation. They feel at least their investments in real estate will not hit by inflation as property prices is rising in the country.
Key Factors of Property Demands
Rise in property prices and inflation both are keystone factors to give realization to the Pakistanis to have their own property or dream house. People are now realizing that property prices are doubling in every 4 to 6 years and it can be evidenced by the Real Estate Index. According to the index in 2011 the residential price/Sq.Ft. was around 2,000 PKR and currently as of March 2021, it is more than 6000 PKR. The residential property index was 100 in 2011 and it is nearly 250 currently. To make layman understand, we can say market prices for real estate are jumping very quickly.
One more factor contributing to motivate the Pakistanis to own their own dream house is the increase in population. Pakistan has a 5th rank in the world by population and having 2.80% of the global population. Pakistan hasa 33rd rankin the world by area. The population growth rate in Pakistan is approximately 2% and it will double in next three decades. Resultantly, it is clearly evidenced the country will face land shortages in long term as population is high and area is low with respect to world proportions.
Pakistan is an import based economy. The currency devaluation makes the import more expensive. A reasonable proportion of construction material comes from outside country and it is becoming more expensive as years are passing. The construction material that is producing locally is also becoming costly gradually due to lacking in proper price control mechanism in the country.
Conclusion
More and more Pakistanis are realizing these factors and trying their hard to save most of the income and invest them in property as market prices of property in Pakistan is increasing momentously.
As a conclusion, surge in market prices of property, high inflation, mounting construction costs, involvement of investors in real estate and high population growth are crucial dynamics convincing Pakistanis to own a real estate property today. Otherwise, in future they will have to face hard time to buy their own dream home.