Types of Real Estate Investors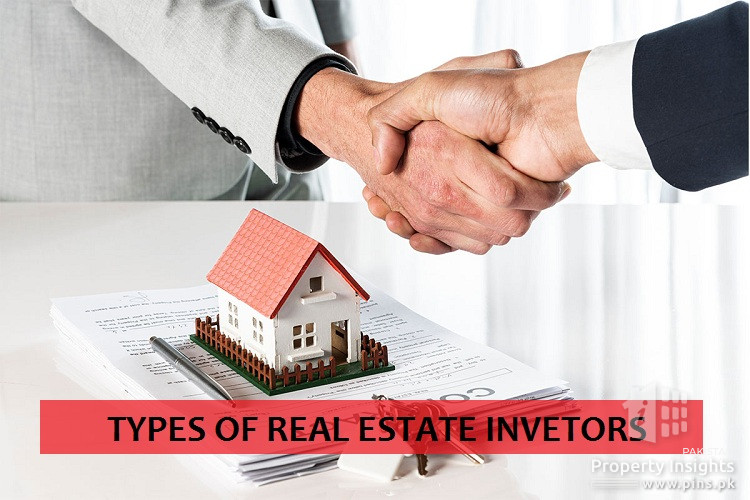 Real Estate Investors
Real estate investors do not just invest in properties. Anyone can be an investor, who plays a role in purchasing, managing, renting, selling or improving the property .Their concentration is on real estate development. It is a very broad field and different types of investors exist in the market with each one of them having their own advantages and disadvantages.
REIT Investor
Real Estate Investment Trusts are those companies that deal with income generation through buying and selling of real estate properties. This type of real estate investoris the most passive form of investor in the market. The concept is very similar to the stock exchange market. Anyone can buy and sell just like shares and do not need to have experience in estate market or know about estate agencies. The main goal is just income generation. On the downside you do not have control in investing and how you will be managing your part. REITis one of the richest forms of investing in the market.
Buy and Hold Investor
This is an active form of real estate investor. Here you have to do your research on the tenant, applicants, the maintenance issues ofproperty, officialdealing processesetc. This will help you rent out a property for consistent monthly income .It is a long term goal and requires a lot of investment as well as many years to get sufficient stable return. If youhirea Property Management Company to find customers for you than you will be shifting from active to passive investing. If you do not hire the company then you will be taking landlord duties so that you can get the rental income. These forms of investors take a lot of time to get stable returns however when they start earning profit, they can manage the profitability well.
Fix and Flip Investor
These real estate investorsare similar to speculators of the stock exchange market. Their job is to find anundervalued property in the market, make improvements on it and put it up for resale at a much higher price. They get sufficient return from the initial investment and make a profit. Theyneed to be active while finding the right deal for you and put in effort in fixing up the problematic areas in the property .They may also need to pay for labor, budget improvement costs that can be an expense until the property is sold in the market.
Wholesaling
Wholesalers act as middleman between a buyer and seller .They buy the real estate property and then sell it at a higher price. It is quite similar to fix and flip investor, the difference being that they do not invest their own money in building up the property for selling. They have the direct chance of earning profit and this is why they are a form of passive investor. However you do need to research and have significant network of real estate contacts to find buyers and sellers.
Conclusion
The different variety of investors in the market offer the chance to either be an active or passive investor .In active investment you need to fulfill all the work yourself and vice versa for passive investors .You can also decide on how long you want to be in the business. Short term investors operate on a short term basis that is less than one fiscal year when dealing with property investment. On the other hand long term investors consists of all those that invest for more than an year.If you are thinking about a short time period you may consider fix and flip investment or wholesaling while for a long term period you may consider to be a REIT or a buy and hold investor. It depends all on the money and time that you are willing to spend to decide which type of investor you want to be.