The Prime Minister laid the foundation New Pakistan Housing's Farash Town Apartments Islamabad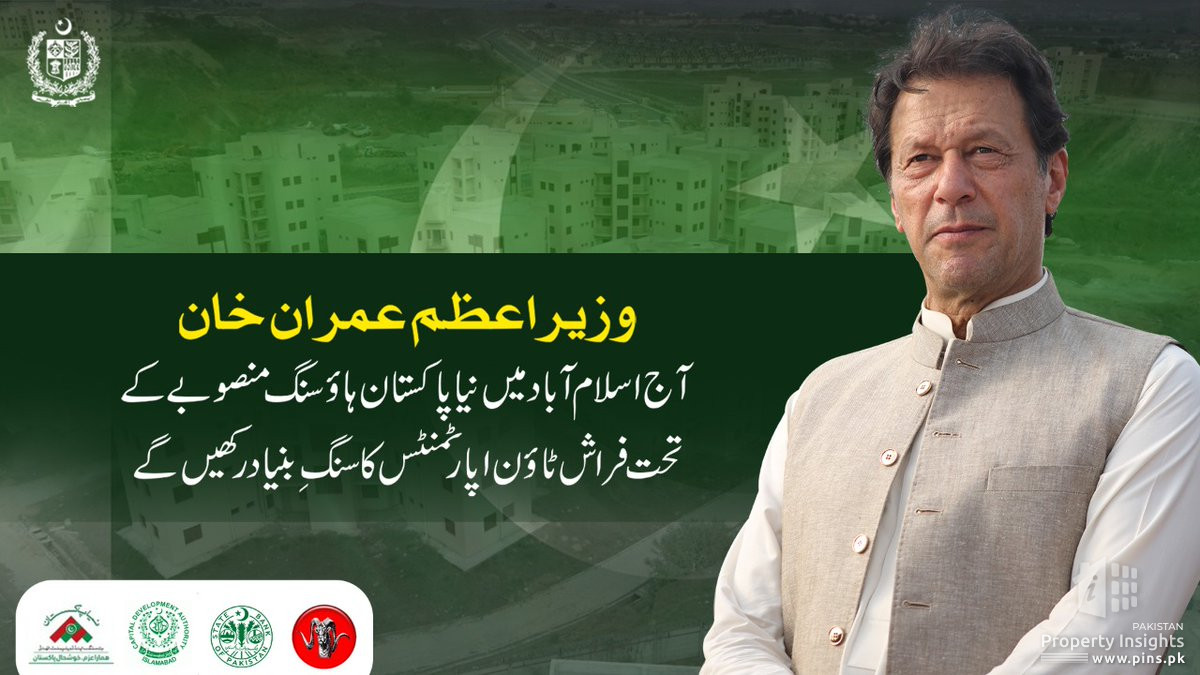 The Prime Minister of Pakistan Imran Khan, on Thursday 08th Apr 2021 has laid the foundation Farash Town Apartments in Islamabad under th New Pakistan Housing Program.
The project will be completed in 3 years in collaboration with FWO, CDA and New Pakistan Housing Authority. In this project 3960 flats equipped with modern facilities will be constructed. The project covers an area of 84 acres and also gives priority to green belts and parks.
MoUs for the project have also been signed in the presence of the Prime Minister. Federal Interior Minister Sheikh Rashid and Special Assistant Zulfiqar Abbas Bukhari were also present on the occasion. Besides, Senator Faisal Javed Khan, Chairman New Pakistan Housing Authority Anwar Ali Haider and other officials were also present on the occasion.