SBP Launches Roshan Apna Ghar Scheme for Overseas Pakistanis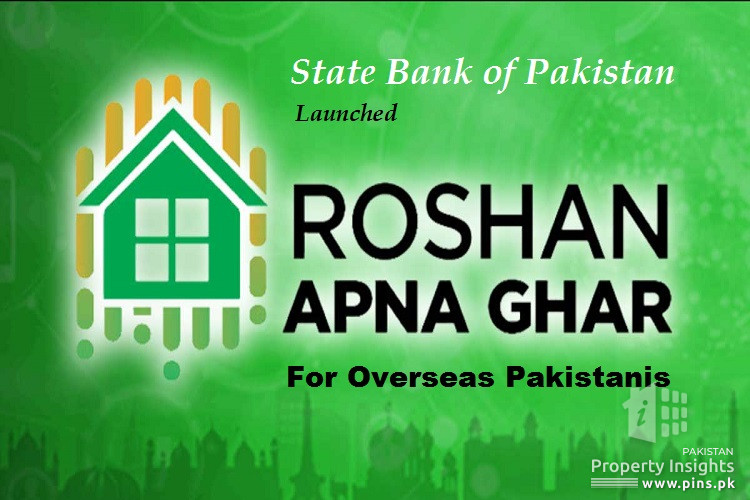 This article will briefly highlight the latest trending topic in Pakistan, the "Roshan Apna Ghar Scheme" which is referred as a game-changer for Pakistani Investment Potential. You will get a deep understanding about its importance, benefits and salient features of banking through this new platform. An new initiative of Federal Government of Pakistan for Overseas Pakistani.
Roshan Digital Account
Just recently in August, Prime Minister Imran Khan launched the "RoshanApnaGhar Scheme" accredited to the "Roshan Digital Account"marking it as a new era of banking in Pakistan. TheRoshan Digital account is an initiation by the State Bank of Pakistan that will provide banking facilities to all of the non-resident Pakistani NRPs, worldwide including non-resident Pakistan origin card (POC) holders.This digital account will make banking easier and safer for overseas Pakistanis. It is one of the first digital account of its kind and allows the Overseas Pakistani to invest in Pakistan remotely through digitalized services and systemized procedures by providing desired documents and the bank will process it within 48 hours.
Roshan Apna Ghar Scheme
The RoshanApnaGhar scheme is based on the use of the Roshan digital account to process the receipts and payments regarding properties and make the process much easier. As anticipated by the Prime Minister Imran Khan and the leading economists of the country, not only will the housing scheme help to bridge the deficit gap caused by imports and exports and stabilize the economy but it will also allow overseas Pakistanis to purchase property within Pakistan as they will not be subjected to land mafia so they will have secured legal properties which are notoccupied by fraudulent activities.
Benefits for NRPs and POCs
The roshan digital account has been specially designed to facilitateOverseas Pakistani in multiple ways to invest in their home country reaping many benefits ,few of which are listed below
Full digital access to all account services such as payments , fund transfers and e-commerce
RoshanSamajiKhidmat will allowquick donations to charities in Pakistan
Non-resident Pakistanis will be able to buy cars for their loved ones at attractive rates through RoshanApniCar Scheme
Easy investment opportunities in mutual funds, shares of Pakistani stock marketetc.
Investment in various avenues such as for industrial use or residential use
Solutions to fit in the type of account that is preferred by the customer such as conventional, Sharia-Compliant, single account, joint account etc.
Payments will be directly transferred back to Pakistan without any need of orders from the State Bank of Pakistan.
Other Salient Banking Features
Another key stone is that the potential customers have both the option to purchase in a rupee dominated account or use the foreign currency that will be processed in real time to suffice future investments.
Key features of this amazing agenda also include thatthe government has provided a hassle-free tax routine so there will be minimal load on customers when they invest in any of the modes such as stock market ,mutual funds etc. A minimum level of tax will be levied which will be applied differently in accordance to the facility that the customer intends to use such as banking transactions will have a different approach than taxation on properties or taxation on purchasing Naya Pakistan certificate.
The good news is that all non-resident Pakistanis with a Pakistani passport can apply for the account and become a part of the RoshanApnaGharScheme. It doesn't matter if you are employed, unemployed,student, children, adult or pensioners, all you need is to have a cash balance to processthe transaction.Another benefit is that this scheme is designed only for people and companies will not be entitled to open the roshan digital account.
In terms of charges, the bank cantake a fee for the services such as chequebook ,receipt slipsetc.but this will vary from bank to bank so the customers should consider this before selecting their bank. The process for opening the account is also very simple. All you have to do is select a bank , fill in the online form while choosing the type( single, joint) that you are going for and upload the most basic of documents such as CNIC, passport number,proof of profession, source of income etc. along with uploading your pictureand within 48 hours the bank will process the request.