Operation against encroachment in Malir and Govt Land confiscated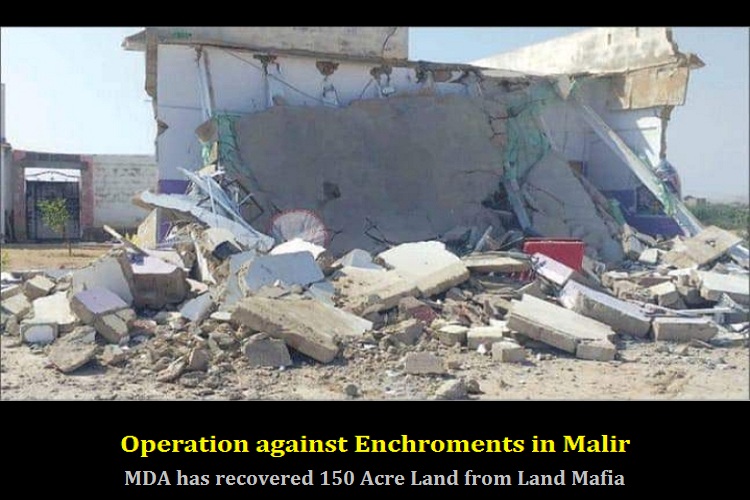 According to the news, In Malir, an operation was carried out against encroachments and government land was confiscated from Land Mafia and building structures demolished.
As per the instructions of Additional Director General (MDA) Abdul Nasir Khan, the Direct Enforcement Muhammad Irfan has started operation against land mafia in MDA Malir and after successful operation, 150 Acre land has been confiscated from Land Mafia and the constructed house and building on illegal land has been demolished. The recovered land was originally allocated to the allottee in new balloting.