Modern tile trends to make your house beautiful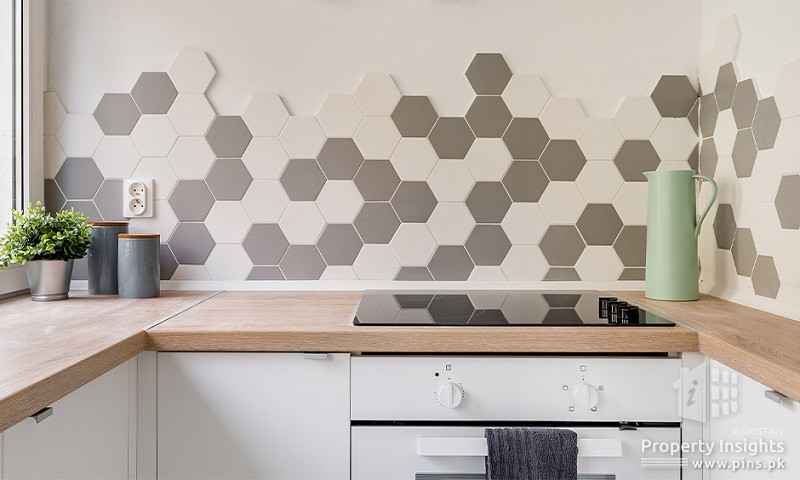 Tiles are a versatile and durable material that can be used in many areas of your home. From the kitchen to the bathroom and beyond, tiles can add style and function to any room. Here are some modern tile trends to consider when designing your home:
Impresive Modern Tiles Categories and Latest Trends
With these top tile ideas for 2023, you can give your floors, accent walls, backsplashes, and shower stalls a fresh look.
High Gloss Tiles: High Gloss Tiles have shiny surfaces and have an enamel coating that reflects light. Super Glossy Tiles are ideal for small areas, as they make any area look brighter and more spacious. This tiling style can provide warmth and aesthetic appeal to your room.

Large format tiles: Oversized tiles are becoming more popular, as they can make a room look larger and more spacious. Large format tiles can also create a sleek and contemporary look that is popular in modern homes.

Geometric patterns: Geometric patterns are another popular trend in modern tile design. From hexagonal shapes to chevron patterns, geometric tiles can add visual interest and depth to your floors, walls, and backsplashes.

Wood-look tiles: Wood-look tiles are a popular choice for homeowners who want the look of hardwood floors without the maintenance. These tiles come in a variety of finishes and colors, and can add warmth and texture to any room.

Subway tiles: Subway tiles are a classic choice that has stood the test of time. These rectangular tiles are often used in bathrooms and kitchens, and can be arranged in a variety of patterns to create a unique look.

Textured tiles: Textured tiles are another trend that is gaining popularity. From 3D tiles to tiles with raised patterns, textured tiles can add depth and dimension to any space.

Bold colors: If you want to make a statement with your tiles, consider using bold colors. Bright and vibrant tiles can add energy and personality to your home, and can be used to create a focal point in any room.
In conclusion, high-gloss and ornamental materials that give your space character and warmth are included in the newest tile ideas for the bathroom, kitchen and other areas of your home. To make their homes appear more opulent and expensive, homeowners may also wish to look into geometric tiles and natural stones. Last but not least, remember to blend indoors and outside by using the same colour tiles in areas of your house that are adjacent to one another.