Lahore Development Authority (LDA) announces call for proposals for the LDA Master Plan 2050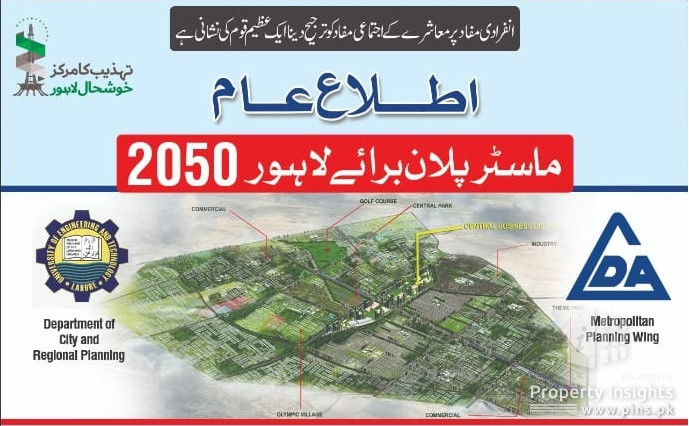 (Lahore, November 30,2021): Lahore Development Authority (LDA) has called for public participation as ideas, recommendations, and comments for the Lahore Master Plan 2050 in their upcoming seminar on December 1, 2021. The strategic step is open call for government, semi-government institutions, NGOs, civil society, stakeholders, and public to make Lahore a sustainable city.
Stakeholders are encouraged to share their ideas, and proposal regardingpublic transportation, infrastructure development for commercial and residential zones, better environment and access to clean water, industrial zones, land protection etc. for review. These ideas would be screened by international consultants and architects for validation.
The invitation was shared on the official LDA social media page. The stakeholders can submit their proposals for the Master Plan 2050 in LDA respective office in Johar Town, Department of City and Regional Planning will be holding a special seminar in University of Engineering and Technology (UET) to discuss the proposals.
Reportedly the current proceeding will be fourth seminar on the LDA Master Plan 2050 following three public hearings. Virtual participation by the public is also encouraged via Zoom link, and official Facebook page. Links will be shared by the official website.