How to evict problematic tenant? Step-by-step guide to remove them from rental properties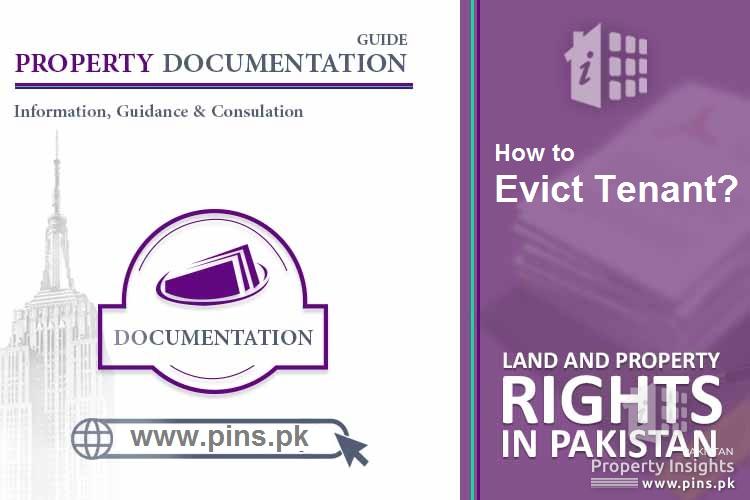 Overview
This article includes brief reasons and proper ways through which you can evict a tenant from your property. Following a legit process helps minimize disputes and fasten the eviction process.
Being a good landlord is not a guarantee that you will always have good tenants and there can be multiple problems that might ariseand may ask the tenant to evict from your property.
Grounds for eviction
There can be many grounds for evictionthrough which you can legally remove the tenant upon notice.
Most of the time the reasons include:-
If the duration of tenancy has expired
The tenant has failed to pay the rent specified in the time period
There has been a breach of term in the contract of tenancy
A violation has been committed in the terms of the agreement
The tenant damagedto the property
The property is not used for the purpose that it was rented out for
Therefore when you are sure that you need to get rid of the tenant then it is important that you learn about the laws of the provincial area that you have rented out the place in. For example in Punjab, youwill have to follow the Punjab Rented Premises Act 2009 along with Cantonment Rented Restriction Act 1963. If your property is in Islamabad then you are bound to know the laws laid down in the Islamabad Rent Restriction Ordinance 2001. In Baluchistanyou will follow the North West Frontier Province Urban Rent Restriction Ordinance 1959 where as you will follow the Sindh Rented Premises Ordinance 1979 in Sindh.
Sending the notice
The main notice of eviction will be given to the tenant that is normally set for a standard duration of 2 months in Pakistan .You should also state the date and reason for eviction in the given notice.
Filing the application
You will have to submit all the paper work along with a minimal fee to the court so that they will give you a hearing date and notify the tenant of the same.
Prepare for the court
It is also advisable to be ready for the court prior to the hearing date. You should have all the necessary documentation, copy of the notice you sent, communication details between you and the tenant, bankdetails, related documents etc. that would help your case to proceed in the court.
Evicting the tenant from the property
When their hearing rules out in your favor then the tenant will be instructed by the government to vacate from your property.If the tenant does not evict in the stipulated time then you can also get the help of the police to remove them
Stay tuned to Property Insights Pakistan Blog for more tips and advice on how to safely remove prblematic tenant from rental properties. Subscribe to our newsletter for more property-based articles, blogs, news & updates, Pins.pk is an emerging property oriented information and consultation portal in Pakistan.