How overseas Pakistani can transfer or sell his property when abroad? A Simple Guide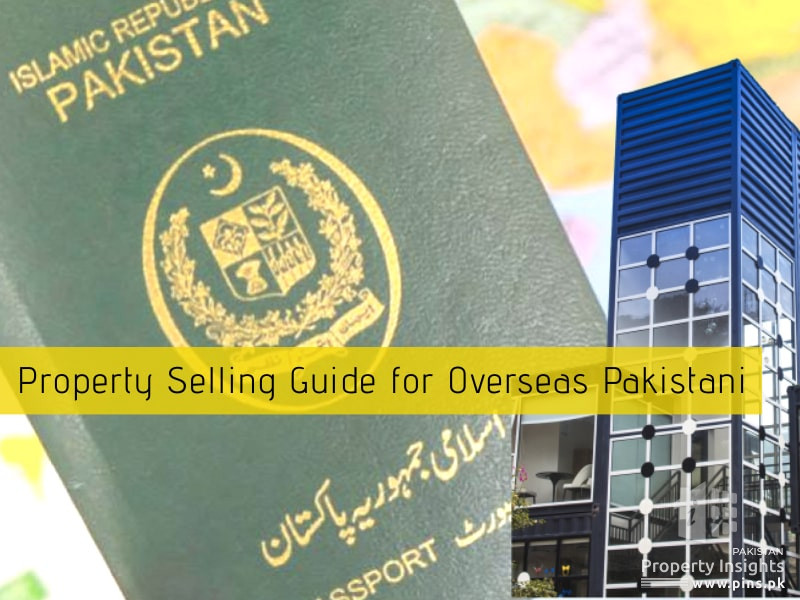 John D. Rockefeller, an American business magnate and philanthropist quoted, "The major fortunes in America have been made in land." The overseas Pakistanis realize the importance of real estate as an investment, so they love to invest their hard earned money back in Pakistan in real estate sector.
Preventive Measures
Engaging in areal estate transaction in Pakistan for an overseas client is not just signing acouple of documents or making a deal with an agent. Instead, a due diligence process must be followed to safeguard the investment and avoiding the potential frauds.The following precautionary measures are assumed to be considered.
Vet the housing societies or potential properties properly from municipal authorities, CDA, KDA, LDA etc.
Please check land approval of housing societies given by relevant authorities.
Do not fall for glamorous advertisements only that can lead to scams.
An overseas Pakistani must examine the future outlook of the intended property investment, do not only rely on the agent's advice.
Always invest in authentic properties by tracking the earlier records of the same developer.
Finally, you need to read and properly understand all the relevant documents particularly the terms and conditions stated by the society or developer.
Need for a Power of Attorney
An overseas Pakistani needs a Power of attorney to authorize someone else to execute a property transaction on his or her behalf. Power of attorney is a very a necessary document for an overseas Pakistani to buy or sell property without visiting Pakistan. Overseas Pakistanis can delegate this authority to someone living in the country and have the capacity to act as an agent on the behalf of the principal (a person who is delegating the authority).
Special Power of Attorney Vs General Power of Attorney
Moving forward to the letter of attorney that is required for an overseas to execute a property transaction without visiting Pakistan. A prudent overseas mostly signs special power of attorney and avoid giving general power of attorney, as the holder of general power of attorney has the full legal rights comprising the power to sell real estate without informing the property owner. If an overseas investor wants to make a property investment, then he/she should mention the purpose of power of attorney and limit the rights of the holder to evade any misuse.
Read more about Power of Attorney Property Registration in Pakistan
Buy a drafted Power of Attorney or hire a Lawyer
You can buy already drafted power of attorney and can make use of them to execute your property transaction. But in special cases if the transaction needs more sophistication, attention and care, it is suggested to hire a lawyer for the drafting of power of Attorney.
The Principal / Seller (Overseas) have to Visit Embassy In-person to Sign the Power of Attorney
The overseas Pakistani must visit In-Person the embassy of the country he / she is living currently. It is the first step in the process of acquiring Power of attorney to engage in a property transaction. The principal visits the embassy personally along with the required documents mentioned below and follow all the given procedures to sign the power of attorney.

Documents required for the Attestation of the Power of Attorney:
 Power of Attorney (Original)
 Power of Attorney (2 to 3 copies)
 Recent passport size photographs
 Original Passport along with copies
 CNIC or NICOP with copies
 Details and copies of CNICs of witnesses
 Signature on each page of the document of the Power of Attorney
 Deposit of processing fees (varies across the countries)

Registration in Pakistan
After attestation from the ministry of foreign affairs it can be registered with the registrar in District Courts. Please do not forget to take its registered copies from the registrar. Please also note that it is granted for a certain period of time and the agent needs to complete the transaction within the specific time period otherwise it will be considered void.

Conclusion
Pakistan is full of opportunities in terms of property investment specially for overseas Pakistanis because of high demand of housing projects and the supportive stance of current government towards construction sector. Therefore, it is a very important topic for overseas Pakistanis that how they can transfer or sell properties without visiting Pakistan. Power of Attorney is a pivotal document that can solve the underlying issue of overseas Pakistanis in this regard of property investment. It is very significant factor to perform due diligence while selecting the real estate projects an overseas Pakistani is intended to invest. Furthermore, it is also a matter of high interest to understand to whom an overseas Pakistani can trust and delegate the power of Attorney. Finally, you must have eagle eyes at each part during the property transaction to avoid any kind of fraud.
Keep visiting to Property Insights Blog to read more information about different aspects of property and related matters. Don't forget to subscribe to our e-newsletter to receive the latest updates from our blog.
You may also connect with expert property and law consultants for solving your property related matters and Property Documentations.