BUILD PAKISTAN Exhibition - Let's Build Together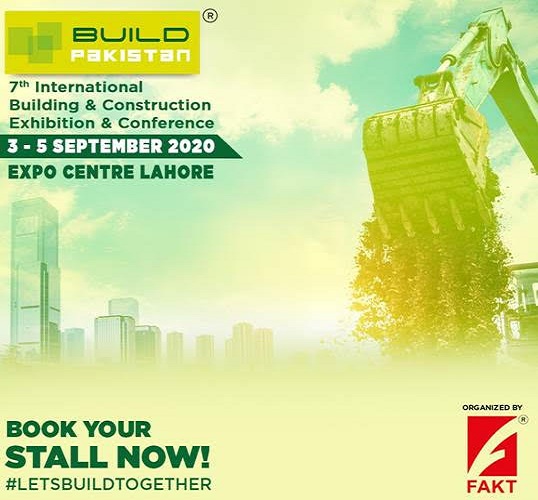 7th edition of BUILD PAKISTAN organized by FAKT Exhibitions (Pvt.) Ltd.will open its doors from 3rd– 5th September 2020 at Expo Centre Lahore. As the foremost trade show for building and construction industry in Pakistan, itprovides a lucrative platform for engagement and interaction with leading international experts and plays a pivotal role inintroducing new techniques in building andc onstruction industry.
BUILD PAKISTAN caters to72 sectors of building and construction industryincluding interior & exterior, construction technology, equipment and material etc. The continuous growth of this exhibition is the significant proof of potential in Pakistan's building and construction industry.
The purpose of organizing BUILD PAKISTAN is to strengthennational and international trade relations, bring foreign investment, latest technologies and techniques in Pakistan. The trade show will benefit building, construction and its allied industries.
Many international companies are willing to invest in Pakistan due to its geographical location, demand and potential in the industry. Theexhibition will provide business, employment opportunities anduplift the economy.
BUILD PAKISTANis expected to have participation ofmore than100 companies from countries includingBelgium, China, Iran, Italy Turkey, UAE, UKetc.,which will showcase their international state of the art equipment and technology. This will create awareness and encourage our local industry to implement international standards, resulting in improved process and production by the industry.